Having worked in private practice and as an in-house general counsel for both commercial builders and residential builders, Donna Abu-Elias founded Spectrum Lawyers & Consultants as she was passionate about the building and construction industry, but as a mother of a child on the Spectrum she needed to design a practice that was flexible for busy mums as well as busy builders and Owners.
Flexibility allows all parties to think outside the normal restrictions, and ensure that the primary focus is on completing the building works as efficiently and without defect, but still having the flexibility to work remotely, over the internet, or in your office/home.
Donna was admitted as a lawyer in April 2004, and before that time was working as a paralegal since 1999. Donna has worked from some of the major volume builders in Australia including Burbank Group, Carlisle Homes and Simonds Group. Donna is also a member of the Housing Industry Association (HIA) IR & Legal Committee, and in 2020 was appointed as the Deputy Chair of this IR & Legal Committee. Donna has completed her Bachelor of Law\Commerce (with Honours) (LaTrobe University), Diploma in Construction Law (Melbourne University) and Foundations of Directorship course (AICD).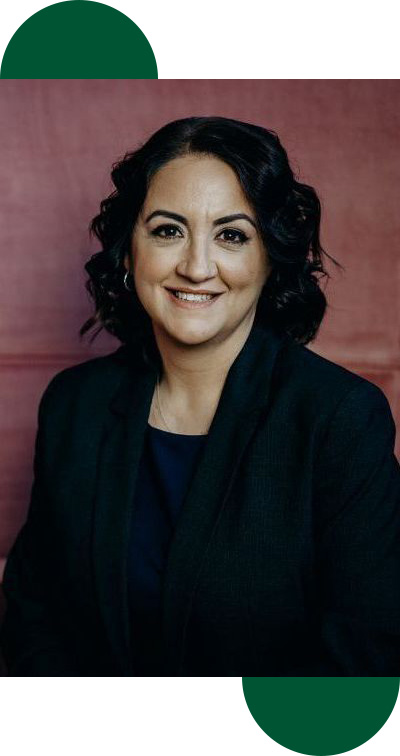 As a mother, Donna realised in life there are two critical things for her – her family and her home
So in 2018 she decided to establish Spectrum Lawyers & Consultants to focus on these three areas
Building and construction law –

to protect Owners when constructing or maintaining their homes,
to assist Builders and/or Owners efficiently resolve building disputes, and
work with Builders to develop streamline documented procedures and training to better manage the spectrum of challenges in today's market.

Wills and Powers of Attorney – this is the best way to protect your family and assets.
General Counsel Services – providing legal services to your business or organisation.
Our vision, mission and values
Vision: To be Victoria's most client-centric boutique legal firm specialising in residential construction law
Mission: We strive to offer flexible and personalised legal services to builders, RBPs, contractors and owners with the highest of levels of integrity and honesty
Our Values
Leadership: A truly personalised approach allows us to understand our clients and fight for their desired outcome
Integrity: We are transparent, honest, ethical and fair. We stand up for what is right and our words and actions align
Continuous Improvement: We are driven to constantly evolve as a business, to listen, to be accountable and to grow
Diversity: Always with an open mind, we encourage inclusion and embrace individuality. We believe in the power of being different
Ask A Question / Connect With Us