Donna Abu-Elias – Director, Principal Lawyer
Having worked in private practice and as an in-house general counsel for both commercial builders and residential builders, Donna Abu-Elias founded Spectrum Lawyers & Consultants as she was passionate about the building and construction industry, but as a mother of a child on the Spectrum she needed to design a practice that was flexible for busy mums as well as busy builders and Owners.
Flexibility allows all parties to think outside the normal restrictions, and ensure that the primary focus is on completing the building works efficiently and resolving disputes.
Donna was admitted as a lawyer in April 2004, and before that time was working as a paralegal since 1999. Donna has worked for some of the major volume builders in Australia including Burbank Group, Carlisle Homes and Simonds Group. Donna is also a member of the Housing Industry Association (HIA) IR & Legal Committee, and in 2020 was appointed as the Deputy Chair of this IR & Legal Committee. Donna has completed her Bachelor of Law\Commerce (with Honours) (LaTrobe University), Diploma in Construction Law (Melbourne University) and Foundations of Directorship course (AICD).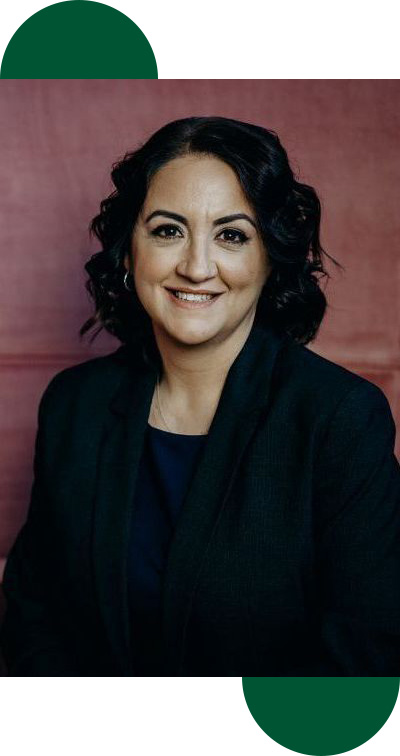 Maria Fokianos – Lawyer
Maria graduated from Deakin University in 2020 with a Bachelor of Laws and Bachelor of Criminology. Maria was admitted to practice in September 2020 and joined Spectrum Lawyers & Consultants in 2021 as a lawyer.
Prior to joining Spectrum Lawyers & Consultants, Maria worked across multiple practice areas in personal injury law, dealing with public liability claims, medical negligence claims and abuse claims.
Maria is passionate about contributing to the legal profession and the broader community. Maria enjoys the challenges of construction law and helping clients achieve their building projects or resolving their disputes. Maria also finds construction law interesting as it involves various other legal issues as well.
In her spare time Maria enjoys spending time with her family and friends, and enjoys travelling.
Maria is a member of the Law Institute of Victoria.
Hannah Smith – Senior Lawyer
Hannah graduated from Deakin University in 2013 with a Bachelor of Law (Honours) and was admitted to practice in April 2014. Hannah joined Spectrum Lawyers & Consultants in November 2021 as a senior lawyer.
Prior to joining Spectrum Lawyers & Consultants, Hannah worked across a wide variety of practice areas spanning 7 years of practice, including Property & Building Law, Commercial Law, Wills and Probate, Conveyancing and Family Law.
Hannah has also been a sessional academic at Australian National University and Deakin University, and is currently a teacher/tutor at RMIT University in both Commercial and Family Law.
Hannah is passionate about providing a professional, personal and caring experience for clients. Her aim is to guide clients in reaching amicable and favourable outcomes when resolving their disputes.
In her spare time, Hannah enjoys spending time with her partner, teenage son and their puppy, writing her book and she hopes to be able to continue travelling again one day soon.
Hannah is a member of the Law Institute of Victoria.
Spectrum Lawyers & Consultants focus on six key areas:
Building and construction law –

to protect Owners when constructing or maintaining their homes,
to assist Builders and/or Owners efficiently resolve building disputes, and
work with Builders to develop streamline documented procedures and training to better manage the spectrum of challenges in today's market.

Wills and Powers of Attorney – this is the best way to protect your family and assets.
General Counsel Services – providing legal services to your business or organisation.
Conveyancing – assisting Vendors and Purchasers in the legal process of transferring ownership of a property.
Probate
Family Law
Our vision, mission and values
Vision: To be Victoria's most client-centric boutique legal firm specialising in residential construction law.
Mission: We strive to offer flexible and personalised legal services to builders, RBPs, contractors, developers and owners with the highest of levels of integrity and honesty.
Our Values
Leadership: A truly personalised approach allows us to understand our clients and fight for their desired outcome.
Integrity: We are transparent, honest, ethical and fair. We stand up for what is right and our words and actions align.
Continuous Improvement: We are driven to constantly evolve as a business, to listen, to be accountable and to grow.
Diversity: Always with an open mind, we encourage inclusion and embrace individuality. We believe in the power of being different.
To enable us to offer our clients the unique opportunity to receive a full spectrum of services, we work closely with Spectrum Coach.
Spectrum Coach is a unique consultative service designed to teach you the skills you need to run your successful business. Specialising in the new homes industry with a strong focus on all aspects of Sales including strategies, management and workflow. Spectrum Coach will ensure you have the skills and knowledge to make the most out of your team.
After discovering a clear gap in the market, Spectrum Coach was created to provide builders with the tools to sell their homes and effectively manage their workflow. They will coach you and train you in areas you didn't even know you needed to know.
Learn more here.
Ask A Question / Connect With Us